Immerse yourself in the splendour of Greater London, an enthralling blend of iconic landmarks, majestic palaces, inspiring museums, and vibrant markets. This quintessentially British city captivates with its rich history, elegant architecture, and a cultural scene brimming with art, music, and theatre. Without further ado, let's explore 10 fantastic destinations that should be on every London tourist's itinerary.
1. British Museum
The British Museum, an homage to human history, art, and culture, is one of the world's oldest and most eminent museums. Housing millions of works from all continents, it offers a compelling journey through two million years of history. Marvel at the Rosetta Stone, explore the ancient Egyptian collection, or admire the exquisite Elgin Marbles. It's free to enter, making it an unmissable stop on your London tour.
Location: Great Russell St, Bloomsbury, London WC1B 3DG, UK
How to Get There: The nearest underground station is Tottenham Court Road (Central and Northern lines).
2. Tower of London
The Tower of London, sitting majestically on the River Thames' north bank, whispers tales from its 900-year history. Once a palace and prison, treasury and menagerie, this UNESCO World Heritage site brims with intrigue. Tour the White Tower, saunter around the battlements, or gawp at the glittering Crown Jewels.
Location: St Katharine's & Wapping, London EC3N 4AB, UK
How to Get There: The nearest tube station is Tower Hill (Circle and District lines).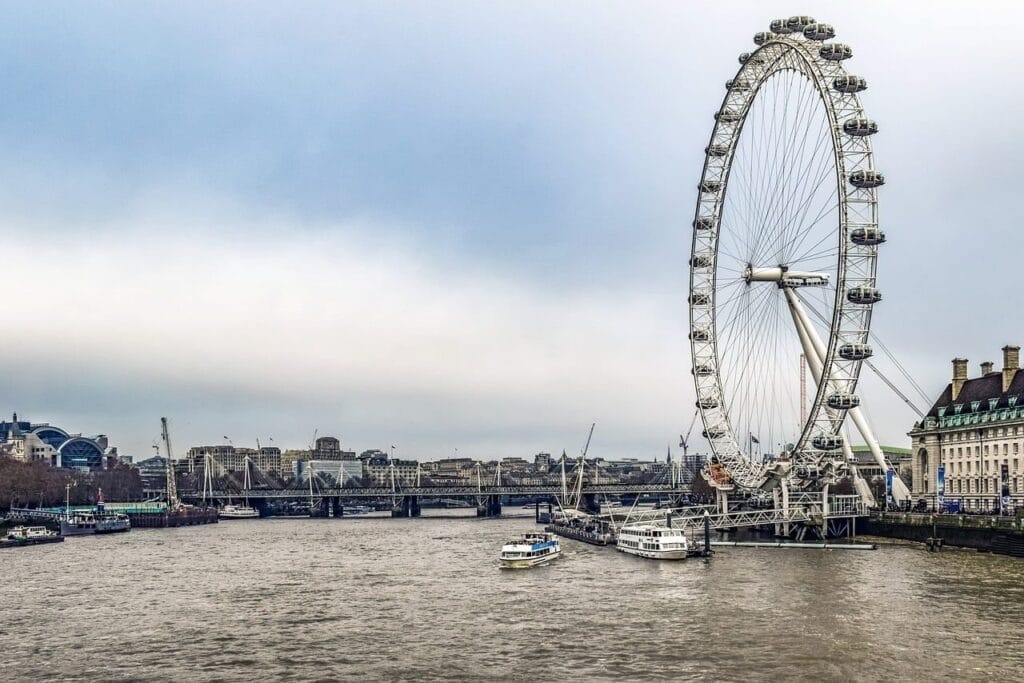 3. London Eye
Soaring high above the city skyline, the London Eye offers breathtaking views of London. This iconic observation wheel, one of the world's tallest, provides a unique panorama that includes landmarks like the Houses of Parliament and St. Paul's Cathedral. An unforgettable experience, especially at sunset!
Location: Riverside Building, County Hall, Bishop's, London SE1 7PB, UK
How to Get There: Waterloo is the closest tube station (Bakerloo, Northern, Jubilee, and Waterloo & City lines).
4. Buckingham Palace
A visit to Buckingham Palace, the London residence of the UK monarch, feels like stepping into a fairy tale. Try to catch the Changing of the Guard ceremony—an elegant display of British pomp and pageantry.
Location: Westminster, London SW1A 1AA, UK
How to Get There: The nearest underground stations are Victoria, Green Park, and Hyde Park Corner.
5. The Shard
As Western Europe's tallest building, The Shard reigns supreme over London. Ascend to its 72nd floor for stunning city views. It's home to high-end restaurants and bars, making it a perfect spot for a sky-high dining experience.
Location: 32 London Bridge St, London SE1 9SG, UK
How to Get There: The nearest tube station is London Bridge (Northern and Jubilee lines).
6. Hyde Park
Hyde Park, a verdant oasis in central London, invites for leisurely strolls, picnics, or boat rides on the Serpentine lake. Don't miss Speaker's Corner, a symbol of free speech and public debate.
Location: London, UK
How to Get There: The nearest tube stations are Hyde Park Corner and Marble Arch.
7. National Gallery
Located in Trafalgar Square, the National Gallery boasts an impressive collection of over 2,300 paintings dating from the mid-13th century to the 1900s. Masterpieces by Van Gogh, Da Vinci, and Turner, among others, await art lovers. Entry is free!
Location: Trafalgar Square, Charing Cross, London WC2N 5DN, UK
How to Get There: The closest underground station is Charing Cross (Bakerloo and Northern lines).
8. Covent Garden
Covent Garden pulsates with a vibrant mix of shopping, street performers, eateries, and theatres. Explore the Apple Market's antique and art stalls or enjoy a world-class opera performance at the Royal Opera House.
Location: London WC2E 8BE, UK
How to Get There: The nearest tube station is Covent Garden (Piccadilly line).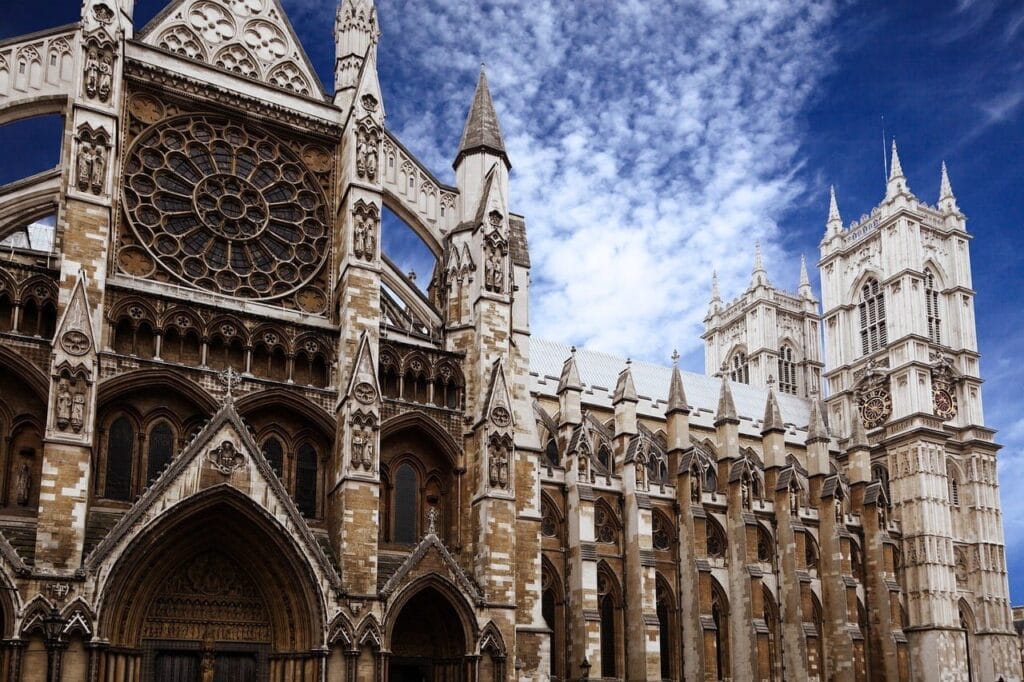 9. Westminster Abbey
Westminster Abbey, an architectural gem with a rich history, has seen coronations, royal weddings, and burials. Notable sections include the Coronation Chair, Poets' Corner, and the breathtaking Lady Chapel.
Location: 20 Deans Yd, Westminster, London SW1P 3PA, UK
How to Get There: The nearest tube stations are Westminster and St. James's Park.
10. Camden Market
For an authentic taste of London's diversity, head to Camden Market. With an eclectic mix of food stalls, shops selling vintage clothing, and a vibrant music scene, it's a hub of cultural activity.
Location: Camden Lock Pl, Camden Town, London NW1 8AF, UK
How to Get There: The closest underground station is Camden Town (Northern line).
From history to culture, cuisine, and green spaces, Greater London encompasses a rich variety of experiences. Dive in, explore, and let this city's unique charm enchant you!